Woman of the Week - Angelica Davila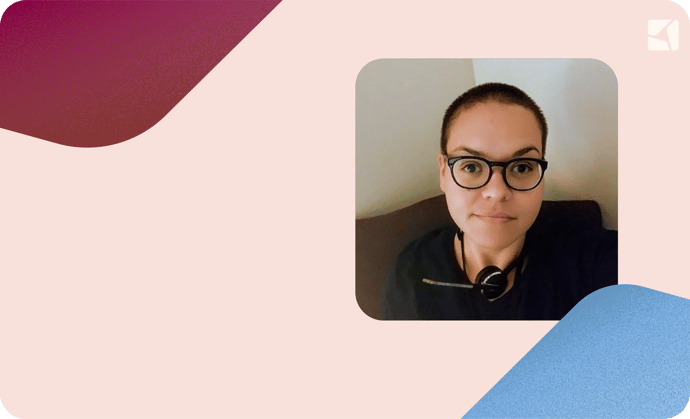 Read the story of Angelica Davila(Remote Customer Support Officer, Giftify). Read on to learn about her love for writing, how working in customer service changed her, and the importance of aligning what you do with who you are.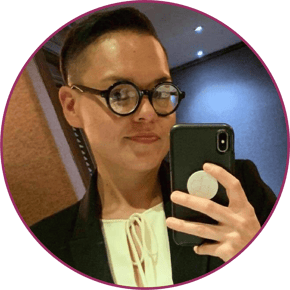 Angelica Davila
Introduce yourself! Who are you, and what's your role at the Loyaltek Group?

"I'm Angie, I'm 38 years old, and I'm a Remote Help Desk Agent at Giftify."

How did you end up at Loyaltek?

"I was specifically looking for a remote job that I could do from anywhere in the world because I like to travel. I also have experience in finance and banking, so this job seemed to fit me. I remember I found the job post online on a platform for remote jobs."

What do you want to achieve in your career?

"Actually, I love writing and I love words in general, so in the future I would like to delve into copywriting. Maybe even a little bit of marketing because I'd like to do something creative."

If you could have dinner with 3 inspiring women, dead or alive: who would they be and why?

"I think I've always admired Angelina Jolie because of her humanitarian and philanthropic efforts. And since I was young I have also admired Anne Frank, who was a writer who shared a snapshot of her life in Holland during Nazi occupation–I think the first time I read her book was when I was 12 and since then I've re-read it many times. Another woman I admire is Helen Keller. I think her accomplishments were extraordinary being that she was born deaf and blind. She became a teacher and an author and it's amazing what she accomplished. Her finding a way to communicate with her hands is inspiring. "

Tell us about a professional experience that made you who you are today.

"I've worked in customer service for a few years. I think that this experience, in general, has partially changed who I am today because it has made me a better listener and has taught me not to feed off of a customer's attitude if they are upset or not understanding something. It also taught me patience, empathy, and when to stay quiet…"

If you could share just one piece of career advice with women in our community, what would it be?

"I'll say the one piece of advice that I can give because it's what I follow myself, is "figure out who you are and then do the things that align with and nurture who you are". It's not always easy to figure [it] out but once you do it's easier to know what you want."
Thanks for sharing your story with us, Angie!


Are you ready to get onboarded at Loyaltek with Angie?