Woman of the Week - Chaymae Rouane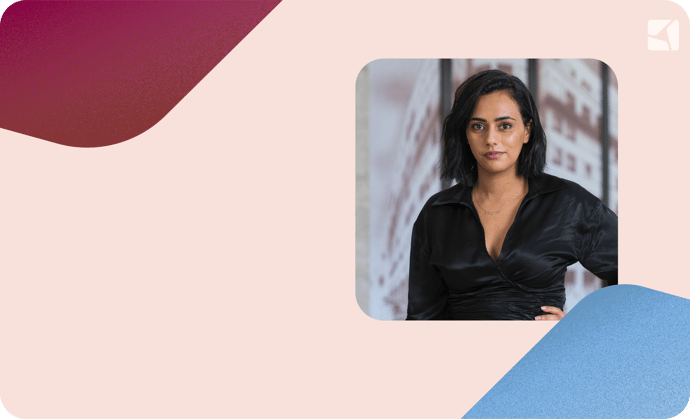 Read the story of Chaymae Rouane (Accountant for LoyalPay, Fintronik, and Giftify). Read on to learn about her academic and professional journey, her desire to take on responsibilities, and her approach to independence.
Chaymae Rouane
Introduce yourself! Who are you, and what's your role at the Loyaltek Group?

"I'm Chaymae, I work as an Accountant for LoyalPay, Fintronik, and Giftify. This is not my first work experience, I've been an accountant for 4 years and I love my job."

How did you end up at Loyaltek?

"I've always been attracted to the financial industry. Before starting at Loyaltek I worked for several other financial companies, and I find this industry very interesting. So, when I was looking for a job, I saw an offer by Loyaltek on social media. I found the job offer very attractive, it was a good fit for the combination of theoretical and practical experience I had."

What do you want to achieve in your career?

"I want to have a lot of responsibilities. The experience I've gained so far makes me feel like I could grow to a high position and handle a lot. I've just obtained my Master's degree. I've been studying while working because I believe that in Accounting practical experience is as important as theoretical knowledge. Now that I got my Master's degree, I think I will eventually be able to occupy a high position. "

If you could have dinner with 3 inspiring women, dead or alive: who would they be and why?

"The first one would be Angelina Jolie. I love everything she's doing, especially the humanitarian aid she provides and her charity work. I also admire her adopting some of her children the way she did, it's amazing.
And last but not least is, of course, my mom. She's everything to me. She taught me to be independent and not to rely on a man. She's had an enormous influence on me and my life."

Tell us about a professional experience that made you who you are today.

"During my Bachelor's I heard an incredible piece of advice: accounting is not just about numbers, but rather about self-checking. This is a principle that I come back to every day, and I think I'll go on following it for my whole life. Even though it's not an experience, it's something that had a huge influence on me."

If you could share just one piece of career advice with women in our community, what would it be?

"As a woman, you should be independent. I believe that it's very important not to depend on a man. Many things can happen in life, you might lose your partner, and become a single mother. Sometimes you might find yourself in a relationship with a person who doesn't have your best interest in mind. So, we should depend on ourselves rather than on someone else. Go on developing your skills, learning new things, and aiming to get higher."
Thanks for sharing your story with us, Chaymae!


Are you ready to get onboarded at Loyaltek with Chaymae?