Woman of the Week - Victoria Sergeant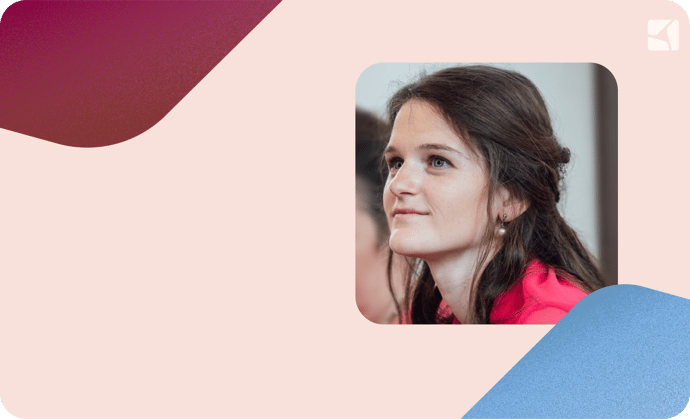 This week we sat down with Victoria Sergeant (Product Officer: Loyaltek Group). Read on to learn about her active teenage years, ambitions for the future at the company, and the inspiring example her Mom set for her.
Victoria Sergeant
Introduce yourself! Who are you, and what's your role at the Loyaltek Group?
"My name is Victoria Sergeant, I've worked at the company for a year and half, I think. Well, a little bit more than a year. I'm a product officer. That means that I create all the processes that are followed by Operations, Account Managers, etc. I'm under the supervision of Jade Hazard (Director of Product, Innovation, and Design) and Sacha de Diego Bravo (Global Manager of Product, Innovation, and Design). I work for all four companies at the Loyaltek Group, so Fintronik, Giftify, LoyalPay, and Paynovate. But I'm more focused on Giftify as it is the one that I know the best. We work on the processes, new products, and characteristics of a product. The two main projects I'm on at the moment are for Giftify (the RapidCard E-Shop) and Fintronik (card tokenization)."
How did you end up at Loyaltek/Giftify?
"When I finished my studies at Louvain School of Management and was searching for my first job, I was interested in anything "Project Management '' as it was something where I can be part of a project with a big scope. So, I searched quite widely. I wasn't really into finance but, in the end, it was a great opportunity, and I was hired. It wasn't a big feeling since I was just searching for my first job."
What do you want to achieve in your career?
"Of course, I have big ambitions. In one year, I would like to be Product Manager - to have a bit more responsibility in the Product Team, and full leadership on a product's development, maybe. It's too early now because I've just been here for a little more than one year, and I'm still quite young […]. I'd like to be a manager, and take responsibility for a team that I manage myself. But the Product side of Loyaltek Group is interesting, so I definitely want to stay in that area."
If you could have dinner with 3 inspiring women, dead or alive: who would they be and why?
"First of all, I think that I'm really inspired by my mom. It's kind of basic but she is really strong. She achieved everything that she wanted in her career. She is the manager of a whole team; she is doing a job that she really loves and she succeeded in doing this while raising her daughters. I really like the way she leads her life. So, she is my top one.
Then Emma Watson, because I really like Harry Potter's world, Emma's Hermione Granger, and the spirit around her. Hermione is really, really, smart, and she works hard to achieve her goals. And of course, Emma Watson herself is someone that is strong in her beliefs, and defends what she thinks is right.
I will only pick two though, I have no idea for the third one…
Tell us about a professional experience that made you who you are today.
"It's a bit complicated since I started working a bit less than two years ago. But something that was really important to me while growing up was scouting; I was a scout leader for four years (my totem is Tigron). During the last year of scouting, I took leadership of my staff. Thankfully I was already really organized because of my studies; I needed to be organized as I had a lot of things to do in my life. I was juggling my studies, playing hockey, being in the scouts, and my social life. All those things made me into a highly scheduled and organized person who had to know what I was doing all the time, because otherwise I wouldn't have the time to do anything. So, I'm organized now because I always had to be as a teenager. During my studies, I also learned how important it is to experience failure. I passed all my exams during my first year, and the second year was easy for me. But during the last year, I totally failed all my exams. I had to learn how to get serious, get back to work, and be successful in my studies in order to pass my exam re-sits."
If you could share just one piece of career advice with women in our community, what would it be?
"Don't be afraid to try. You can try and fail. It's not a problem to fail, just do it and then you will see it's no big deal. If you don't try you will have regrets."
Thanks for sharing your story with us, Victoria!
Are you ready to discover Victoria's product projects at Giftify?