Woman of the Week - Monica Garavana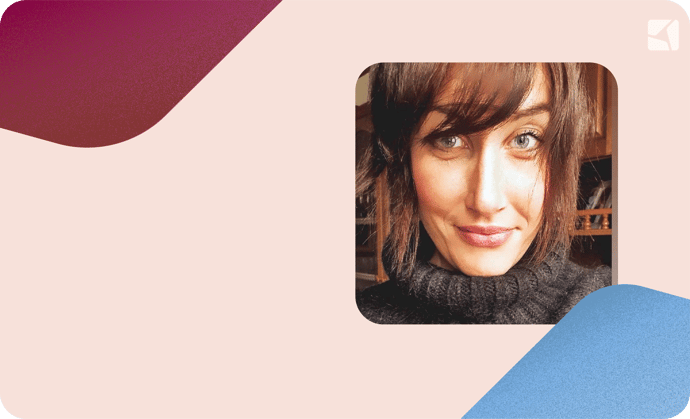 Read the story of Monica Garavana (Business Development Manager, Giftify). Read on to learn about how she got onboarded at Loyaltek, the importance of every work experience, and how to know your worth.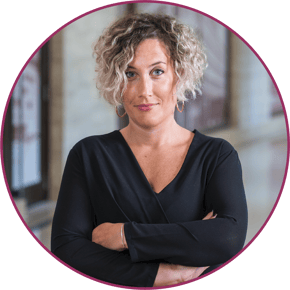 Monica Garavana
Introduce yourself! Who are you, and what's your role at the Loyaltek Group?

"I'm Monica Garavana and I'm Italian. I will be 35 this year. I've been working at Giftify since May 2021. I'm a Business Development Manager for the Italian market; that means that I'm looking for new prospects in the Italian market and also following the existing shopping centers to find new business possibilities and sign new contracts."

How did you end up at Giftify?

"I used to work for another company here in Belgium and then, one day, I received a call from Bibi (Bibi Kapita, Head of Human Resources for Loyaltek) saying "Hey, we have a nice opportunity, we saw your profile on LinkedIn and we thought it matches what we are looking for, would you be interested?" It was my first time considering working as a Business Development Manager, so I was a bit scared. I said: "I don't know if I am the best person to do it" and then it ended up going very well! I met Eduardo (Eduardo Miccolis, Head of Giftify Business Development) and passed my interview. The fact that I speak five languages must have helped. They hired me and I am happy to have chosen to work with them, to be honest. I left my old job because at Giftify I feel very satisfied with what I'm doing, I'm appreciated, and also I enjoy working with the people here. I was very flattered that they were looking, in a way, for me."

What do you want to achieve in your career?

"I'll start by saying that I'm very happy with what I'm doing now, but there is always room for improvement in everything in life. I would like to build up a strong portfolio in Italy and, possibly, become a Senior Manager soon. I've been in the company for about 9 months now, and I have already signed 10 contracts, so I think I'm doing pretty well. I'm very hard on myself and I always push myself further to improve in both personal and professional spheres. So, I think if I keep growing this way, I can build up a good career."

If you could have dinner with 3 inspiring women, dead or alive: who would they be and why?

"For the first person, I'd pick Jada Pinkett Smith, the wife of Will Smith. I'm following the Red Table Talk, a TV-show that she has with her daughter and her mom. And I like her way of thinking about a lot of topics. I think she is a very powerful and strong woman. I like the kind of people that can make me feel empowered.
The second one would be Michelle Obama. I think that everybody would want to have dinner with her for the same reasons as with Jada. She is a strong woman. Not only was she the First Lady but she is also an example by herself. I think she shines her own light.

The third one would be an Italian woman. Rita Levi Montalcini, a scientist. She is an example of what women can achieve with their intelligence. I read a quote of hers the other day that I found pretty funny and inspiring. When she was at the first convention where she spoke about her independent research, everybody thought she was the wife of some important scientist presenting his work. And when they asked, 'Who is your husband?', she replied 'I'm my own husband'. "

Tell us about a professional experience that made you who you are today.

"It's an example I used to bring up at every job interview. Everybody used to laugh when I spoke about this experience because it's not a job that people in sales would normally be proud of as part of their CV. But I am. I used to work in Germany for a year, and I was selling ice cream in an ice cream shop. It may seem like an easy job but it was a challenge. First of all, I learned to do something manually that I didn't know how to do before. Second of all, I was working sixteen hours a day, I was starting early in the morning and finishing late at night. And, believe me, German people eat a LOT of ice cream. I also had to clean the whole ice cream shop. The reason why I always mention this is because it taught me to respect any job. Every job is important. It also showed me that hard work pays off. When I had my interview for another big company that I used to work for for five years, I mentioned this experience and they laughed at first. But I told them that I could bring my dedication to work for them. If I'm able to wake up and be committed to simply selling ice cream, imagine what I can do for a company. No matter if you are working in an ice cream shop, Loyaltek or Dolce&Gabbana, you need to be responsible and you will achieve results."

If you could share just one piece of career advice with women in our community, what would it be?

"It all starts with believing in yourself. I think that a woman, especially in professional life, has to work twice as hard to prove that she is worthy. It shouldn't be like this. So, the advice that I would give is "Always trust yourself and your intuition and know your worth". Again, it sounds cheesy but it's not: women have a superpower just by being women and we are able to achieve anything in daily life."
Thanks for sharing your story with us, Monica!


Are you ready to get onboarded at Loyaltek with Monica?