Woman of the Week - Miranda Hrustemović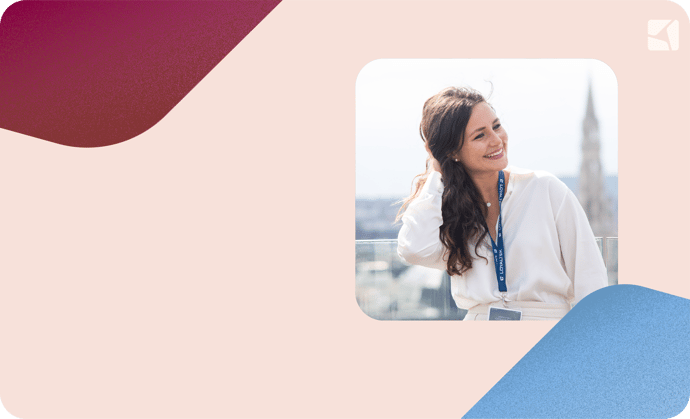 Read the story of Miranda Hrustemović (Client Success Manager, Giftify). Read on to learn about her search for work-life balance, what she learned from working in the times of crisis, how her mom inspires her, and where following your intuition can bring you.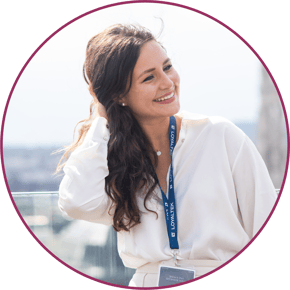 Miranda Hrustemović
Introduce yourself! Who are you, and what's your role at the Loyaltek Group?

"I'm Miranda, I started working for the company in April, so I'm pretty new here. I'm a Client Success Manager for Giftify."

How did you end up at Loyaltek?

"I spent the past couple of years working in New York and Italy, and I wanted a change. I wanted to find a better job in New York but since the working conditions didn't go hand-in-hand with what my life values were, there weren't many possibilities to relax, work remotely, travel, etc. I decided to try and find a job in Europe that would accommodate my expectations. I gave myself 1 year to find a better job. And this is what I found in Giftify. I found a place that has a high standard of work and also a community where everything is possible; asking for help, working remotely, even working from abroad. As long as you stay professional, know how to manage yourself, and you take your responsibilities seriously, you have the freedom to work from wherever. But they don't take it lightly, the selection process was very thorough and at Loyaltek they are not only looking for people with the necessary skills but also for those who can fit in the team. I'm very happy I am part of the Loyaltek community."

What do you want to achieve in your career?

"I believe that in my almost 28 years, I've already accomplished what many people dream of: working for a great company and being able to travel freely. I am a traveler and as such I don't like having boundaries. I'm happy to have found a job with exceptional and inspiring management. I can honestly say that I am satisfied with where I work and where I am. As for the future, I hope to improve my skills and possibly start my own business. But that is in the distant future."

If you could have dinner with 3 inspiring women, dead or alive: who would they be and why?

"Queen Rania of Jordan. She is, in my opinion, one of the most elegant, powerful and inspirational women of our times. She was independent and content with her life before meeting the King of Jordan; she was focused on her career. And, since becoming Queen, she has used her position to improve the Middle East's education system as well as the image of women worldwide. Despite this, she remains fashionable, works on numerous other projects, and is a mother. I believe she appears to be a very happy woman in all aspects of her life. Her story has the feel of a modern fairytale.
Because I'm into fashion, the women who inspire me the most are all in some way related to it. Katharine Hepburn is the next woman. She was a fashion icon who transformed the concept of femininity. She disproved the notion that a woman must wear skirts, dresses, and heels to appear feminine. She went against the grain and initiated significant change.
My mother is the third woman. I was born in Sarajevo during the 1990s war. She was able to flee a siege by establishing contact with the UN. She walked through a tunnel built during the siege while holding me in her arms because I was a baby. The tunnel was built beneath Sarajevo and connected to the airport via the mountains. However, the city was surrounded, and getting to the airport was difficult due to the attacks. And my mother was able to pass through the tunnel with just me, no bags. My family was fortunate before the war; but war erases everything. If you are successful in escaping, you must restart your life in a new country. That's exactly what she did in Italy, where my father awaited us. She did an amazing job raising two girls in a country where she didn't speak the language, and she went on to become a very successful engineer who now works for the United Nations. My mother is a wonderful role model for me."

Tell us about a professional experience that made you who you are today.

"Working in customer service during COVID was extremely difficult. I was working as a Client Service Manager for a company, and due to the pandemic, all of our contracts were inadequate for the situation we were facing. I had to deal with clients who were both professionally and personally distressed. I had to assist my own company in avoiding bankruptcy, as many others had. And when it all started, I was in Milan, and the entire world was staring at us, trying to learn from our experience, because we were the first ones hit in Europe. That was extremely difficult, but I made it through. After a while, I became very stressed and decided to return to New York. This whole experience gave me the skills that got me where I am today. "

If you could share just one piece of career advice with women in our community, what would it be?

"This is something I tell myself every day: Follow your gut, follow your feelings. Do what you dream of doing. I never followed the stream. I was working during my studies for positions I wasn't ''ready'' for. Everyone was trying to put me down and telling me I had to start as an intern and eventually build my career. But I said no. If you know what you want and you know how to do it and you believe in yourself, you can do anything. Follow your gut, follow your dreams. Everything is possible if you put your mind to it. I think that manifestation, even though it's such a trend now, is a very helpful tool that, along with hard work and determination, will bring you where you want to be. What you feel and how you put yourself out there, and if you act on your plan, you can become anything you want."
Thanks for sharing your story with us, Miranda!


Are you ready to get onboarded at Loyaltek with Miranda?