Woman of the Week - Mathilde Bargoin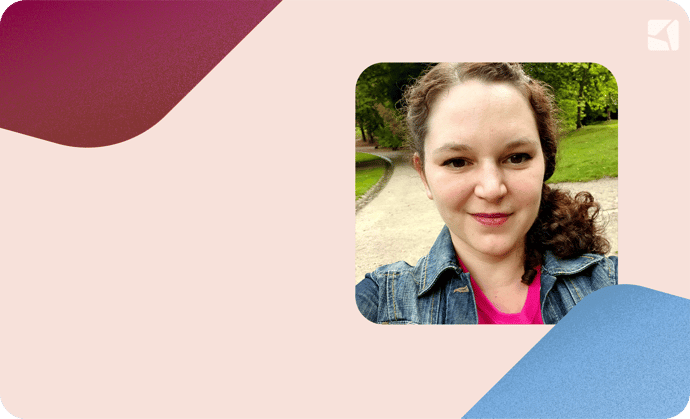 Read the story of Mathilde Bargoin (Product Manager, Loyaltek Group). Read on to learn about her path to Project Management, lessons learned from her Mom, and setting healthy workplace boundaries.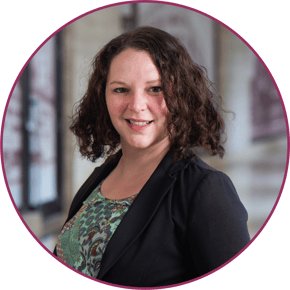 Mathilde Bargoin
Introduce yourself! Who are you, and what's your role at the Loyaltek Group?

"My name is Mathilde Bargoin and I work as a Product Manager. Before I took on that role, I worked at Loyaltek as a Project Manager for quite some time."

How did you end up at Loyaltek?

"I studied Math, IT and Project Management. Then, I worked in different fields. I was a Project Manager in the field of new technologies for 5 years before working for Loyaltek. And before that, I was a developer. Actually, I feel like it was only a matter of time before I end up as a Project Manager for a fintech company."

What do you want to achieve in your career?

"I've had a taste of being a team leader. And if I have the chance, I would love to be one again. When I am in a leadership role, the only thing that is important is to be 100% proud of the team and 100% proud of the product that we create together."

If you could have dinner with 3 inspiring women, dead or alive: who would they be and why?

"First one would be Bonita Norris. She is a climber and she climbed Mount Everest. At that time, she was the youngest woman to achieve that. She was 22 years old. The record was beaten later, but she was the first one. What's interesting about her is that she decided to take up a challenge, but she also had to overcome a disease to go hiking. It's inspirational to show that you can achieve something even if you have many bumps on the road. Now, she is an author and a motivational speaker.
The next one would be Abisoye Ajayi-Akinfolarin. She is an engineer and a developer. She studied IT, and it changed her life so she decided to change the lives of other women. She created the "Girls Coding" initiative that is mainly active in Nigeria. It's for girls from 10 to 17 years old, and it teaches them how to programme as well as how to become a creator of technology. It's amazing to see her have a career in a country and sector that doesn't tend to support women's leadership.
The last one is less famous, but it's someone I had the chance to meet personally as part of my medical journey. She is called Rika DeRaemaecker. She is a surgeon here in Belgium and she had a long medical career that led her to be who she is today. When you get to talk to her, it's impressive to discover everything she did. She was the coordinator of a service in a hospital and she decided to change everything. She put a lot of things in place to make the employee's lives better. She is also an excellent surgeon in reconstructive surgery. So, if you have an accident, she can help you look like yourself again. She is inspiring because she doesn't see problems, she only sees solutions. She doesn't do it for the money and it's rare to meet someone that doesn't do it for the money in the world of cosmetic surgery. She does it to help people. She even gives her personal phone number if you need to call at night, and it was very nice to meet a doctor like her. "

Tell us about a professional experience that made you who you are today.

"I worked as a teacher and also as a mentor for pupils. I started to mentor 22 years ago, when I was 13 years old. I was a kid myself when I started to do it and I loved it. I wanted to become a teacher at that moment. I studied to be a teacher; at the beginning it was the career I chose. It shaped me. It shaped the way I understand communication. Whenever you want to express anything, even at work, that's communication. It's your job to make it clear to the other party. If you don't understand something, you can always break it down into smaller pieces. The same goes for teaching anything, you just break it down and then people follow you and you can bring them anywhere. That's powerful even if it's a simple tool. It means that you can accomplish anything you want and you can lead a team to accomplish the best results. So, I'd choose being a teacher as my inspiring professional experience. Because even as a product or project manager, I'm still a teacher guiding my team towards a solution."

If you could share just one piece of career advice with women in our community, what would it be?

"The most important one would be to stay true to yourself. This is advice that works not only for women. Speaking about a piece of advice for women, I would say "Treat everybody equally, independently from their gender, and expect nothing less in return". I worked as the only woman in the room when I was a developer. And I was the first woman to be hired at Loyaltek. But I also worked in another sector where gender played a role in shaping my professional experience. When I was a teacher, there were only women and sometimes a supply teacher would be a man. In both cases it feels like people want to help you do your work. It's a bit annoying: it's not because you are a gender that is misrepresented that you can't do your work by yourself or that you need help. When people want to help you, they are actually building the Glass Ceiling. I'm not saying that you should say "No" to help but it's important to say "I want to be treated equally and I want to treat you equally". I don't care if you are a man or a woman or if you decide to change your gender tomorrow, I will continue to treat you the same. It's very important to start breaking this Glass Ceiling."
Thanks for sharing your story with us, Mathilde!


Are you ready to get onboarded at Loyaltek with Mathilde?