Woman of the Week - María Belén Galeas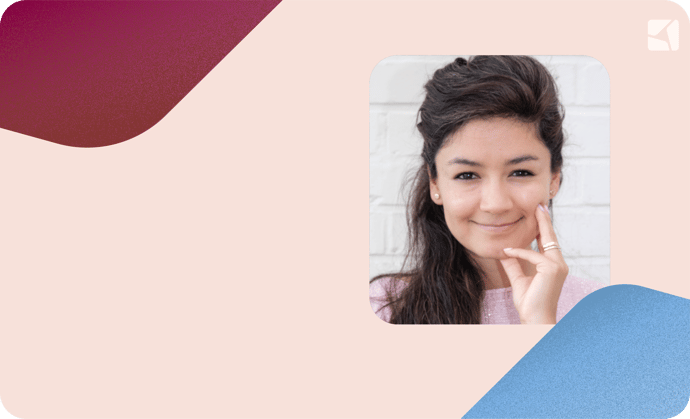 Read the story of María Belén Galeas (Customer Success Manager, Giftify). Read on to learn about how "Emily in Paris" brought her to Loyaltek, her immigration story, and the importance of happiness.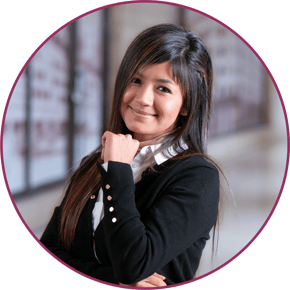 María Belén Galeas
Introduce yourself! Who are you, and what's your role at the Loyaltek Group?

"I'm Maria Galeas. I'm a Customer Success Manager for Giftify, and I have worked for Loyaltek since January 2021. My biggest responsibility is to take care of the relationship with our clients. My portfolio is all over Europe: Spain, Eastern Europe (Czech Republic, Slovakia, Hungary, among others), and Belgium. It's an interesting challenge to work with several languages, cultures, and currencies."

How did you end up at Loyaltek?

"It was a funny thing because a chick flick series (Emily in Paris) gave me the idea to look for a job in Brussels. Long story short: it was 2020, Covid, I was living in the Flemish region of Belgium already for a year, but it was hard to get a job as I was not fluent in Dutch. The series inspired me to Go Big and to look for a job in the closest international city: Brussels! (although it is a bit far from where I live, Covid brought the amazing advantage of teleworking, so, why not!) I was accepted by the first job that called my attention on LinkedIn in Brussels, and I am very grateful to Loyaltek because their open mind saw the potential in me to take care of their international clients. I was sure about my decision when I heard Robert (Robert Masse, Founder and CEO) saying that he looks for as much diversity as possible, in nationalities, languages, skills, etc. That is something that we, foreigners, appreciate a lot as it helps us to integrate ourselves to a new country."

What do you want to achieve in your career?

"I want to enjoy my daily day at work; to keep on growing as a person and as a professional; to be part of the growth of the company that trusts me. A good equilibrium between work and life, for me, is essential to having a happy and healthy life."

If you could have dinner with 3 inspiring women, dead or alive: who would they be and why?

"Michelle Obama, Mother Teresa, and Anne Frank. I would choose those three women to get to know their personal insights behind those big names. What they felt when they were kids, what were their expectations and how they felt when they became who they are/were as an adult."

Tell us about a professional experience that made you who you are today.

"I used to work for a logistics company. Even though it started as a small family business, it grew a lot and we achieved very big and important clients like Nokia and Huawei.
One of the things that drove me the most was the position of being the daughter of the owner of a growing business. The fact that you need to take care of the commercial aspects but also that more than 100 families' well-being relies on you, was a big responsibility. At work, sometimes you can lose perspective, or you forget that behind the computer there are kids, motivations, or an entire family who relies on that employee. I gained that sense of responsibility and how much we can affect/bless somebody's life with our effort and work provided. Moving to Loyaltek allowed me another big lesson, which was to let go of my former job and the people working there. It is very hard to leave something that you love but for good reasons, it is always worth it."

If you could share just one piece of career advice with women in our community, what would it be?

"It is related to my personal goal which is to trust in yourself, be perseverant and keep on pursuing happiness. During my interview in Loyaltek I heard: "if you are able to let go of everything: your country, family, and your former life for a good reason (in this case, a good love), you are somebody worth it."
We need to trust in ourselves and have faith. We are blessed to be in a country with a strong economy where jobs can be found. Sometimes it's easier, sometimes harder, but it remains possible."
Thanks for sharing your story with us, María!


Are you ready to get onboarded at Loyaltek with María?