Woman of the Week - Laura Bolly Barajas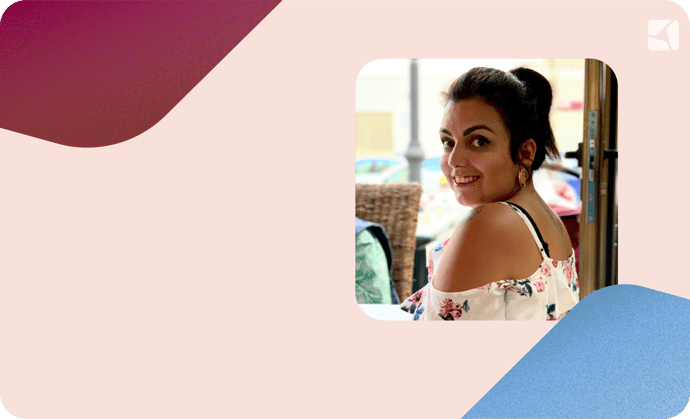 Read the story of Laura Bolly Barajas (Office Manager, Loyaltek Group). Read on to learn about her career, the women she wants her daughter to be inspired by, and the influence work environment can have on us.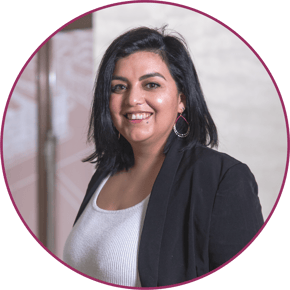 Laura Bolly Barajas
Introduce yourself! Who are you, and what's your role at the Loyaltek Group?

"My name is Laura, I'm the Office Manager for Loyaltek Group. I take care of everything in the office for the Group: review all of our expenses, order any necessities for the office, and plan internal events for the team like our monthly Loyaltek Happy Hour parties, team buildings, and end of the year events. It involves a lot of planning and preparing, but I find it enjoyable. "

How did you end up at Loyaltek?

"A friend sent me a job listing at Loyaltek when I was looking for a job. Previously, I had worked in the beauty industry, I was a beautician. I needed to make a career change due to the influence of the pandemic on the beauty industry. I couldn't continue doing my personal practice, and the salon I was working for had to let employees go. So I started looking for something new. When I saw the job offer, I was excited but wasn't sure I would be able to do it. But it ended up working out well, it's a great job. "

What do you want to achieve in your career?

"I want to make sure that the work environment in the company is positive, that everyone feels good and enjoys working here. I haven't worked in an office before, so it's something I'm still getting used to. And for now that is my goal, and as for the future, I'll have to wait and see!"

If you could have dinner with 3 inspiring women, dead or alive: who would they be and why?

"It's a difficult question. I have a one year old daughter, and I'll try to find women who could be inspiring examples for her. I want her to know that she is beautiful, powerful, intelligent, and that she can do what she wants. So I would invite my daughter first.
The second woman is Marie Curie. She got 2 Nobel prizes and was very intelligent and achieved a lot at times when women didn't have many rights.
The third woman is Rihanna. She's an amazing woman, she is so influential and powerful. Even the way she presents her pregnancy is so new. I find her inspiring: she does what she wants, the way she wants. "

Tell us about a professional experience that made you who you are today.

"The pandemic was a turning point for me. It encouraged me to reinvent myself, to look for what I wanted to do. It was challenging since I was a beautician for a long time and the change was difficult. But it's not only the pandemic that changed me, I've had many experiences that brought me to where I am. Before working as a beautician, I was studying computer graphics and multimedia because I loved special effects and the cinema industry, that's what I wanted to do when I was younger. I interrupted my studies because I was too young and it wasn't working. I ended up in the beauty industry because I love taking care of people. And now I'm at Loyaltek! So, I think that all of the changes and challenges I've faced made me who I am. "

If you could share just one piece of career advice with women in our community, what would it be?

"Create a nice environment at your workplace. Nice atmosphere between colleagues is what makes you smile when you come to work. So, no matter how hard the times are, remain positive and kind, and keep your smile."
Thanks for sharing your story with us, Laura!


Are you ready to get onboarded at Loyaltek with Laura?