Woman of the Week - Jade Hazard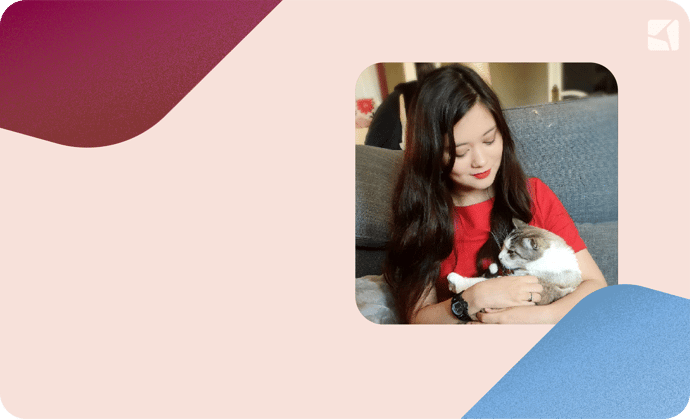 In this latest edition of our Woman of the Week initiative we share the story of Jade Hazard, our Global Director of Product, Innovation and Design. Like many of the women working at the Loyaltek Group, Jade has a unique history that informs how she tackles the everyday challenges in her work. Read on to learn about Jade's international experiences in microfinance, her passion for philanthropic projects, her viewpoints on bringing positive change to society through financial technology, what it means to work in a Product team, and her hardest-learned lesson: the importance of market research.
Okay, that's enough from us. Let's hand the mic over to Jade, and learn more about her experiences in her own words.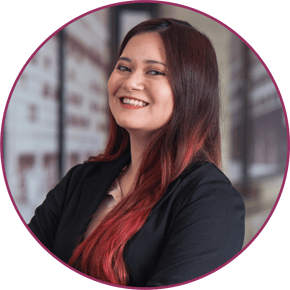 Jade Hazard
Global Director of Product, Innovation and Design
Introduce yourself! Who are you, and what's your role at the Loyaltek Group?

"I'm Jade, I'm the Global Director of Product for Loyaltek Group, and I'm responsible for product research and development across all four of its companies: Giftify, LoyalPay, Fintronik, and of course Paynovate. I graduated with a Masters in International Project Management, with a focus on humanitarian aid. To grow my knowledge base for humanitarian projects, I did a second Master's in Advanced Microfinance (financial services tailored to fit the needs of those traditionally left out of traditional banking). I've lived in quite a few countries, some during missions, and have been very fortunate to travel and live in France, Belgium, Greece, Portugal, Brazil, Morocco, El Salvador, Honduras, and Japan. I'm also a dedicated animal lover: at home I have 4 cats and a dog, and they are of course the cutest pets in the company.

As to what I do for the company, well, as I already said, I lead the Product Department. We work to ensure that every product and service that we develop matches our clients' needs: both known and anticipated. That means we work to uncover not only the needs that they have now, but also what they might need in the future. That's where the 'Innovation' comes in to play. We're also creating all the procedures, documentation, and any other element that ensures our teams are fully up to date with our current services and offerings; that way they can be informed brand ambassadors. That's something Shannon (Shannon Rollins, Global Marketing Manager) is very fond of reminding us about.

A significant part of my job is also analysing incoming product data and direct feedback from our clients on product performance. This way, we see if we succeeded in our mission or if we need to adjust, as well as forecasting what the coming trends are. Basically, it's my responsibility to investigate how we can stay ahead of the curve and be pioneers in the ever-evolving FinTech industry.

Product does also take care of less sexy tasks, such as troubleshooting, making sure processes are clear, and coordinating actions between departments. I handle all this with my incredible Product Team. Honestly, I think they're all absolutely amazing.

In terms of individual professional achievements, well, I don't usually like to brag but I'm pretty quick with inventive emojis on Slack! That's kind of my sport at work, and I'm always ready to share a cute picture of one of my five pets to lighten the mood."

How did you end up at Loyaltek?
"I started at Loyaltek as a Project Manager in 2017 when it was still a tiny start-up. There were just 7 of us crammed in a tiny office. I was working on gift cards (that project became Giftify), as well as corporate cards (now Fintronik). As it was only the 7 of us, I was doing Project Management but also some elements of Support, Operations, and Account Management. I did elements of Product as well, but back then I didn't know that it was called "Product". In 2019, I decided to take a break from start-up work and moved to Central America (El Salvador and Honduras). While in Central America, I worked as a consultant on the digital transformation of El Salvador and Honduras's national microfinance networks. I was there to help them modernise and digitise their microfinance network because a lot of processes are still manual, they work a lot with paper which means filing and delayed responsiveness. We knew that we could improve their efficiency by digitising some tools and helping them to build key infrastructures. When my consultancy came to an end and I returned to Belgium, I was unsure what I'd do next. At that point, Robert (Robert Masse, our CEO) reached out. He shared with me that since I'd left he'd decided to pivot his strategy and become more more product oriented. One of the key things that he wanted to improve was Loyaltek's innovation potential: he knew that the company's products and services could be very strong and that Loyaltek could become a pioneer. Robert reached out because he thought I could help with the new innovation-led strategy, and I was happy to take on this new challenge. Two years later, and it's going very well! I joined the company as a Product Manager for Paynovate, but my scope has expanded several time, and eventually evolved into Global Director of Product."

What do you want to achieve in your career?

"I am very happy working in Product. Like I said earlier, before taking on a position in Product I wasn't aware that such a job existed. I think that the concept is rather recent in the European landscape. That said, I am extremely passionate about it: I love finding solutions, deconstructing an issue and seeing how we can find a feasible solution, making sure that everyone is on board with the new plan, and that above all we stay innovative. It's really rewarding for me to see the concrete results of my work; when you work hard on something and see the delivery and the feedback, it is so rewarding. I am always in the mindset of looking for improvements, and I find that search so satisfying. One aspect that I am missing at the moment is the humanitarian one. I miss the social impact aspects of my previous work, and economic empowerment is a cause that I will always hold dear to my heart. The good news is that there is so much to be done to have a positive impact on economic empowerment and I truly believe Loyaltek, as a FinTech and innovation leader, will have its role to play in supporting the digital transformation of industries and marginalised communities to support long-term empowerment. I identify with Loyaltek's mission which is helping people benefit from a better financial system."

If you could have dinner with 3 inspiring women, dead or alive: who would they be and why?
"There are 3 women that inspire me so much on a daily basis that I sometimes wish I were them, but I can only draw inspiration from them.
The first one is Vandana Shiva. She's a major figure in the environmental fight and does a lot of advocacy for sustainable agriculture systems. Every time I see one of her interviews, I'm immediately hypnotised. Sustainable agriculture is a key topic for biodiversity preservation and tackling hunger challenges so I take every opportunity I can to learn more about the subject.
I am also thinking about Melinda Gates. She is often overshadowed by her husband, but her career and accomplishments are impressive in their own right. The Bill & Melinda Gates Foundation aims at tackling inequalities and promoting economic empowerment and development. For me, that's the key to battling inequalities. When I was working in Morocco, I discovered that humanitarian response was often limited to funds provided by donors which sometimes weakens the long-term impact of those programmes. That's why The Bill & Melinda Gated Foundation is a very important programme for me. That's also why I got into microfinance: to help people support themselves financially and grow small businesses that aren't supported by traditional banking establishments. The Bill & Melinda Gates Foundation does exactly that, which is why Melinda resonates so strongly with me. Melinda also has an investment company that helps women grow their developing skills and be included in the tech industry. This is very needed need as it is still a very male-dominated scene.
The last woman is someone I learnt about recently from an amazing product management book I was reading - Lea Hickman. She was a Product Manager at Adobe, and at that time they were providing paid software for desktop computers download via discs. She was a critical figure in Adobe's Product leadership. It was Lea who convinced the whole Adobe team to buy-in to her high-risk project: switching business models from the outdated desktop-centric physical software package to a subscription-based one supported on multitude of devices. She managed to anticipate the industry trends and drove the whole strategic transformation from start to finish through prototyping, massive communication campaigns, testing, and delivery while managing to reassure risk-advert stakeholders within the Adobe group. As a member of Product, I'm often thinking about her. I draw so much inspiration from her work and achievements daily. It's only by trying that you will see if it works."

Tell us about a professional experience that made you who you are today.
"This story makes me both laugh and cringe so hard today, but in hindsight I learnt a great deal from it.
During my university exchange in Porto Alegre, Brazil I mostly took evening classes and so I started working as a Project Manager during the day in the University's Sustainable Development Association. They tasked me with planning a sustainability project and presenting it to the board. I researched the main environmental and social challenges faced in Rio Grande do Sul and saw quickly that there were a lot of small farmers struggling against big corporations. They had no fixed revenue, they were earning next to nothing, and they were struggling. I was at a private university with a lot of wealthy students, so I thought that we could offer a system of crop sharing within the University. I thought it would be a good solution that would provide both stable revenues to local farmers and also give students access to organic produce as well as the opportunity to support local businesses. I was really excited by this project, we had it at my home university in France and everyone loved it, so I thought it would work in Brazil as well. I was very enthusiastic to present my project to the board. I thought I was ready: I had the data, the plan, the logistics, and potential partners, all nailed down. My presentation was met with... incredulity. Turns out I had neglected a crucial part - market research. At my rather posh and wealthy host University, shopping at prestigious supermarkets was a form of showing social success. Also, a majority of students were still living with their parents, so they weren't responsible for any grocery shopping. The students could not for a second imagine buying vegetables at University, and the University wasn't interested in selling them. I thought that my personal experience would be universal but that wasn't the reality. It taught me a very valuable lesson: know your market, know your customers. Like Marty Cagan famously said, "fall in love with the problem, not the solution".
If you could share just one piece of career advice with women in our community, what would it be?

"I would say: Don't be afraid to ask for help. Sometimes society pushes us to be in some sort of competition between each other as women, which is very silly. I am a believer in sorority, we have to help each other. In any workplace, there is such diversity of background experiences that it's valuable to exchange and learn about each other. You can learn from anyone; it would be a shame to pass on the opportunity."
Thanks for sharing your story with us, Jade!
A note on this project
On International Women's Day (March 8) we announced a new initiative across all companies at the Loyaltek Group (Giftify, LoyalPay, and of course, Paynovate). This initiative - Woman of the Week - is not just a form of recognition and appreciation for the remarkable women working at the Group, but also a platform to raise their voices and share their stories.

The Woman of the Week feature will run bi-weekly, highlighting how our women lead, negotiate, manage, and inspire…
This on-going series will share their stories, experiences and personal insights on the business world. You can find a full index of all the article at this link: Woman of the Week - Interviews 2022