Woman of the Week - Aline Vandersanden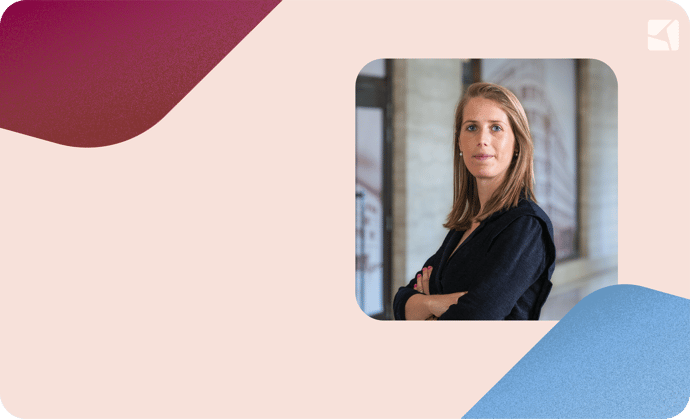 Read the story of Aline Vandersanden (Business Developer (DACH) & Client Success Manager, Giftify). Read on to learn about how she found her work-life balance, the influence that working in Germany had on her, and the importance of knowing what you want as a person.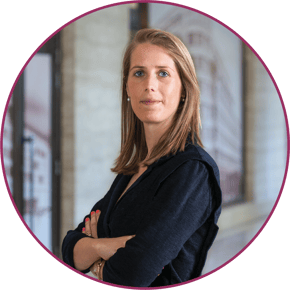 Aline Vandersanden
Introduce yourself! Who are you, and what's your role at the Loyaltek Group?

"I'm working for Giftify as a Business Developer (DACH) & as a Client Success Manager. I am managing a portfolio of French, German and English speaking clients of ours. As a Client Success Manager, I'm working on improving our relationships, making sure our customers are satisfied with our products and services. Further as a Business Developer, I'm working on growing our portfolio by looking for new customers."

How did you end up at Loyaltek?

"I started working in Germany, I spent 5 years there, and it was a nice experience. I worked for a family owned business; the founder of the company is still its owner, I enjoyed working there a lot. After this great experience I moved back to Brussels, being the city I was born and raised in. My first working experience in Brussels was nice, yet I wanted to work for an international company. Also, I'm interested in Finance and payment methods. So, when I saw the job offer for Loyaltek, which is a FinTech company, it attracted me. I wanted a new challenge, and am very happy about having taken up this position. The environment is multinational, my colleagues are awesome, and I'm learning a lot."

What do you want to achieve in your career?

"This is a good question. I'm not thinking about it too much now. I'm happy with what I'm doing, my job allows me to have enough personal time and to maintain a nice balance. Something I learnt when I was working in Germany, and something that I try to remind myself every day, is that once you're done working you should start enjoying your personal time. I am sure my colleagues can confirm I am a high performer at work and am happy that Loyaltek allows me to combine this with a fulfilled private life."

If you could have dinner with 3 inspiring women, dead or alive: who would they be and why?

"Serena Williams. I'm a sporty girl, I've always been into sports. It's a very important part of my life. I'd love to hear about her journey, about how she got where she is. She's a mom, she performs amazingly, and is facing the end of her career. I'd love to hear how an impressive and strong woman like her is doing in her daily life.
Another woman would be a German stand-up comedian, Caroline Kebekus. She's very funny but in an intelligent way. She speaks about current problems, like the struggles that women are still facing. I'd love to see how she sees the world. And there's also a French comedian, Florence Foresti, who I find very interesting. I love that these women can make us laugh about the truth, and I'd love to get to know them in real life.
Last but certainly not least would be my grandma. She passed away when I was young, and to talk to her now, to see her point of view on some questions would be amazing."

Tell us about a professional experience that made you who you are today.

"Working in Germany made me who I am. It shaped me in a lot of ways. I had to learn German to work there, I didn't speak a word of it before and started working on it 2 months before my first day. I also learnt how to work efficiently, the way I do today. I'm not saying that the German way of working is better than the Belgian way of working; or the other way around. However, I do believe knowing both (work) cultures is helping me a lot in my current function."

If you could share just one piece of career advice with women in our community, what would it be?

"I think it's important to not focus only on your work. If you want to perform well and do a good job, you need to first learn what you want as a person. Otherwise, you won't have the right life-work balance and you won't feel satisfied. For example, I am a mom, I have friends and family, lovely colleagues. I don't want more, I don't want less. I'm good where I am, I love doing what I'm doing. Knowing all of this is what helps you not to feel lost . You need to know what you love and what you don't and the rest will come."
Thanks for sharing your story with us, Aline!


Are you ready to get onboarded at Loyaltek with Aline?