Me2You Testimonial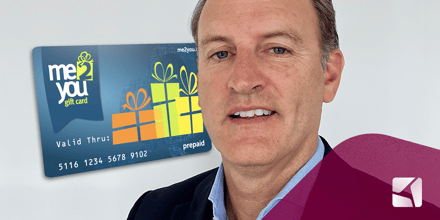 Why did you choose Paynovate as your issuer?
"We welcomed their approach, providing an end-to-end card issuing platform. Its modular card management product not only enhances our capabilities, but also provides additional services. With its customizable solutions and integrated processing capabilities, they offer a whole suite of options. Then there are the benefits of its BIN sponsorship programmes, which leverage its plug-in value-added services." John Wall, Managing Director
There are many payment platforms around, why did you choose Paynovate for your issuing needs?
When it comes to our cards, we need a platform that consistently delivers reliability, security and transparency. We have a great reputation amongst our customers, so we have to perform at all levels, which makes us demand similar high standards from our issuer. Paynovate ticks all those boxes and more.
If you had to pick the best thing about Paynovate as your issuer, what would you say?
You need a provider that does the job, that performs to the highest standards. That's a given. On top of that, you also need a company that has great customer service, one that is there for you 24/7. Paynovate goes that extra mile for us - we always know that they are there, at our side, helping us deliver our product.
How important is security when it comes to your issuer?
Security is vital. It's a constant worry and we have to use a provider that understands this. We are comforted by the fact that Paynovate, licensed by the National Bank of Belgium and the FCA, invests heavily in the management of fraud prevention, ensuring that our transactions are safe and secure.
How important is data to you?
Crucial. The Paynovate Portal, which we make full use of, allows us to take control of all of our payment data. Through a single dashboard, we have full access and visibility of all of the payment transactions. It's super helpful to us, allowing us great visibility on what's happening on a real-time basis.
What gives you confidence in using Paynovate as your issuer?
Their card-issuing capabilities are impressive. They manage over one million cards, ranging from debit, prepaid, credit and most importantly for us, gift. They process some
€250.000.000 on their cards every year and are trusted with those funds. What's more, their cards are used in over 150 countries, with operations centred in Belgium, the heart of Europe. This gives us great confidence when using their platform.