Choosing the Best Payment Solution for Your Business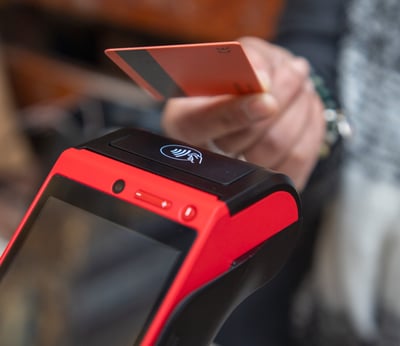 One of the toughest decisions you'll make as a business owner is how to collect payments and process the funds with your bank. There are so many choices from cast to e-wallets, and each one comes with a different set of features and capabilities - and, ultimately, drawbacks. That's why we at Paynovate recommend that you start by taking a moment to think about the following points:
How you as a business owner want to be paid by customers;
What your customers' preferences are in terms of payment options;
What your current payment processes look like;
- and most importantly in our digital world -
How secure your chosen payment methods are compared to the other options out there.
By doing this, you'll be able to evaluate all of your options with a clear understanding of what will work best both today and tomorrow!
Think about how you as a business owner want to be paid
Cash is always an option for in-person transactions, but since the pandemic it has become inconvenient for both the buyer and you (the seller) unless the amount is small. Not to mention that if you choose to work with cash you're responsible any counterfeit notes that your employees mistakenly accept (anecdotally, a member of our team has seen cinema money wind up in a restaurant's deposit envelope so this sort of thing can happen anywhere).
If your business is online and you'd like to receive payments through your website, credit cards from major schemes are always at the top of the list —they're widely accepted, offer instant payment and fraud protection, and they're easy to set up. On the downside, they each have different commissions and costs can vary greatly between acquirers. Digital wallets and mobile apps are becoming more and more common - like Belgium's Payconiq Bancontact QR system - and account-to-account transfers are also gaining popularity. These come with their own structural needs where a trusted payment solution partner is needed.
So, think for a moment about your business: what payment type are you the most interested in receiving?
Considering your customers' preferences
Once you have a good idea of how you'd like to be paid, it's time to take into account how your customer likes to make payments. You'll need to keep both of these in mind when determining what payment solution is best suited for your business. In general, payment methods fall into one of these three categories:
Online or mobile payments
If your business runs online, you'll need to offer both traditional card transactions (credit, debit, prepaid) and digital options like app-based payments (bank transfer, QR, e-wallet); with most established brands offering both, you'll need to meet the market expectation or you'll risk alienating your potential customers. Paynovate's turnkey e-commerce acquiring can take the guess work out of this process, and our dedicated e-commerce specialist Charly de Backer can walk you through how to make the best choices for you - and your customers.
In-store or physical point-of-sale transactions
In 2022, there's more ways to pay than ever - and many of them are now compatible with in-store payments. In this instance, your best bet is to understand your market. Are you in a smaller town with a cash-based local economy? Then be sure to accept cash! Likewise, in bigger cities with international visitors be sure to accept both local payment methods (ie cash, e-wallet apps) and major schemes (Visa, Mastercard, UnionPay, etc). At Paynovate, not only do we have principle membership status as an acquirer with most major schemes, but our colleague Stefan Clauwaert can walk you through our catalgoue of simple and secure C-TAP payment terminals.
Subscriptions
Subscription-based services have become a more prevelant model in the last decade, from gym memberships to subscription boxes. These require standing payments, either from a credit card or a bank account approved for direct debit. And Paynovate is ready to support with our combined acquiring/IBAN services.
Evaluating your current payment processes
The first thing you should do is evaluate your current payment process. Are your customers unhappy with it? How much time and money is being wasted by inefficient processes? If you feel overwhelmed by doing this audit yourself, our team of highly qualified payments specialists can help you identify the areas where you can make improvements and reinforce your efforts.
Look into security and fraud protection
The next thing you want to look into is security and fraud protection. Thankfully, all payment processors in Europe need to meet rigorous compliance regulations in order to maintain their certifications. At Paynovate, we hold the distinction of being one of only 6 Electronic Money Institutions certified by the National Bank of Belgium. If you have any questions about compliance and anti-money laundering practices, you can check out our recent blog post where we spoke with our Head of Compliance (Alexandre Gau): All About AML
When choosing the right payment solution for your business, it's all about considering the needs of your business and customers and evaluating the best solution for you today and tomorrow.
Are you ready to start talking payment solutions?